When you're looking for a powerful SUV that can offer the rugged ability to take you anywhere, a Jeep is what you need. And when you want to find the best selection of new Jeep vehicles? Bolles Motors should be the first place you go.
New Jeep Models Perfect the Roads of Enfield
A central source of Jeep options for Enfield and more, our dealership has more than a hundred new Jeep SUVs available. This includes a range of the brand's most popular models, from its flagship Jeep Grand Cherokee to award-winning high-performance vehicles like the new Jeep Wrangler. If you're looking for something on the compact side of the spectrum, our new inventory also includes market leaders like the Jeep Cherokee, Jeep Compass, Jeep Renegade, and more.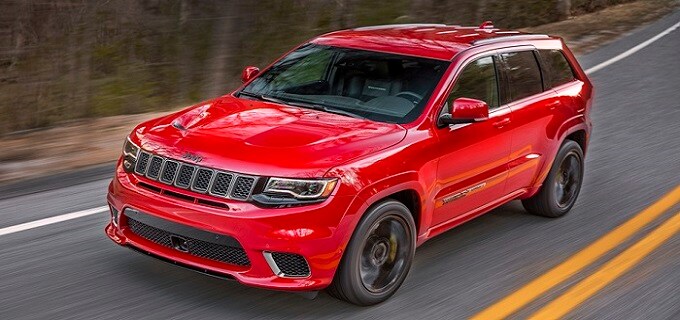 Used Jeep Models That Deliver More for Less
We also have dozens of used Jeep options available for drivers interested in getting the rugged ability of a Jeep for less. With dozens of used Jeeps available, you'll have little trouble finding a rock-solid SUV that delivers the space, performance, and features you need.
Contact Us Today for Financing and to Answer Your Questions
And when you find the new Jeep you've been looking for? Our dealership has an onsite finance center staffed by experts with years of experience. We'll take your information and use it to provide you with a selection of affordable car loans and lease agreements. We're committed to providing you not just the selection to find a vehicle you love, but also the resources you need to drive it home.
Would you like to know more? Drop us a line at our dealership in Ellington, CT today. We'll be happy to answer your questions and help you find the Jeep model you've been looking for.