Rhino Linings by Kar Kare CARSTAR a Division of Bolles Motors
Protect your investment with a Rhino Liner by Kar Kare a Division of Bolles Motors. 
Rhino Linings by Kar Kare CARSTAR is dedicated to providing our customers with a permanent protective truck bed liner that not only looks great, but comes with a Nationwide Limited Lifetime Warranty. Rhino Liner, the sprayed on bedliner!
Please contact us with any questions about the product or process. Rhino Liners are a 24 hour turnaround, if you drop it off the night before you will have it back the next day by 5pm. 
We do Rhino Liners for clients all over the State of Connecticut. We see clients from the Greater Hartford area, Tolland County and the Springfield, MA region. 
Kar Kare CARSTAR a Division of Bolles Motors
113 Windermere Ave
Ellington, CT 06029
860-875-1290
karkareautobody@gmail.com 
www.karkarecarstar.com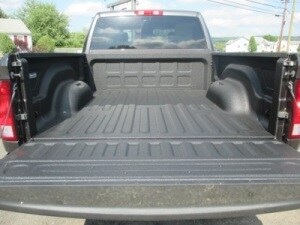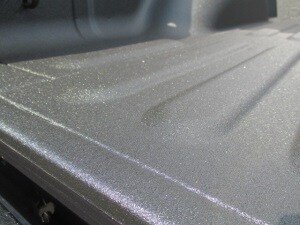 Vehicle Rustproofing and Undercoating
At Kar Kare CARSTAR a division of Bolles Motors we offer a vehicle rustproofing and undercoating service. It is a two step process that provides great protection for your vehicle from the harsh chemicals they are putting on the roads. 
We spray a black rubberized undercoating product that covers the underside of the vehicle, everything gets sprayed underneath the vehicle including brakes lines. The areas we do not spray are any moving parts or anything that will get hot, for example exhaust.  
The second step is a wax based rust inhibitor. It gets sprayed in the bottoms of the doors and door jambs. It gets applied inside of the frame rails of trucks as well as inside the rockers where it is accessible. 
There is no drilling involved in our process. 
Below is a couple of explanations of what is being put on the roads by the State of Connecticut and what it can do to your vehicle.
Please protect your vehicle with us and please call with any questions 860-875-1290.